2021 State Convention Agenda Introduction & Thursday, October 21
Tim Elder, President
National Federation of the Blind of California
president@nfbcal.org
4226 Castanos Street
Fremont, CA 94536
(916) 382-0372
October 21 – 24, 2021
Virtual Meeting on Zoom, Telephone and Other Streaming Services \
PERSEVERANCE:
The Long Haul to Freedom
The National Federation of the Blind knows that blindness is not the characteristic that defines you or your future. Every day we raise the expectations of blind people because low expectations create obstacles between blind people and our dreams. You can live the life you want; blindness is not what holds you back. Together with love, hope, and determination, we transform dreams into reality.
Convention Information
Convention Hosts & Delegates
President, Tim Elder
First Vice-President, Rachel Grider
Second Vice-President, Robert Stigile
Secretary, Shannon Dillon
Treasurer, Christina Daniels
Board Members: Jim Barbour, Allison Depner, Juanita Herrera, Tiffany Manosh, Veronica Martinez, Michael Richardson, and Cheryl Thurston.
Additional Convention Logistics and Planning Committee Members: Cricket Bidleman, Brian Buhrow, Gene Kim, Bobbi Pompey, and Jeanette Jones.
Delegates (Chapter & Division Presidents):
For a complete list of contact information for your voting delegate and the location or timing of any chapter/division caucus, please visit the following web page: https://www.nfbcal.org/chapters-and-divisions/
Convention Overview
Thursday, October 21: The evening includes an open meeting of the Board of Directors and a closed meeting for the Nominations Committee.

Friday, October 22: Includes the Exhibitor Showcase, exhibit hall hours, afternoon General Session I, Resolutions Committee meeting, evening group activities, and talent show and musical entertainment from artist Kevin Reeves.
Saturday, October 23: Includes groups and divisions, morning seminar breakouts, afternoon General Session II and the banquet.
Sunday, October 24: The morning includes the chapter/divisions caucuses, Presidential Report, business meeting, resolutions and elections.
Information Table & Hospitality Suite
Thursday 5:00 pm – 7:00 pm
Friday 8:00 a.m. – 2:00 p.m.
Saturday 8:00 a.m. – 2:00 p.m.
Sunday 8:00 a.m. – 9:00 a.m.
(See full schedule by day below for joining instructions)
If you have questions, please call 1-650-213-1339
First Time Attendees
If this is your first state convention, you should join us for a Rookie Orientation on Monday evening, October 18 at 5:00 p.m. Zoom information will be circulated to those who check the appropriate field on the registration form. Please contact Bobbi Pompey at bobbipompey@gmail.com or check the convention registration page at https://www.nfbcal.org/convention/ on October 19 for further details. Be sure to indicate on your registration form that this is your first convention so we can make it special.
Spanish Translation
We are broadcasting live translations of the board meeting, all general session meetings, resolutions, and the banquet through a dedicated Zoom conference line that can be accessed from any mobile phone. Please contact Veronica Martinez at veronica38martinez@gmail.com or (661) 742-4181 for more details or check the main convention information page at https://www.nfbcal.org/convention/ for sign-in instructions.
Zoom Link: https://us02web.zoom.us/j/85712565521?pwd=eWxmRHErSjZhOUE1emJlLy9jd2VIQT09
One Touch Mobile: 16699009128,,85712565521#,,,,,,0#,,410125#,#
Meeting ID: 857 1256 5521
Dial In: 1-669-900-9128
Exhibitor Showcase and Exhibit Hall
Join our virtual exhibit hall, available on the main convention information page, https://www.nfbcal.org/convention/. Starting at 8:30 a.m. on Friday, October 22, you will hear exhibitors describe the current products and services which they will have on display. The virtual exhibit hall website will then immediately be opened from 9:30 a.m. – 1:30 p.m. Exhibitors will post links to their prospective Zoom meetings that will be live during the entirety of the exhibit hall hours. They may also post discrete times when they are starting certain demonstrations or group presentations. All exhibitors are staffing their Zoom meetings with human representatives during the entire exhibit hall session. All exhibitors can be found in the list of exhibitor Zoom links on the main convention page. (See full schedule by day below for joining instructions)
Zoom
The California affiliate offers several opportunities for instruction and assistance to get people familiar with the Zoom platform and how to join by telephone. Please contact Rachel Grider at rachel.grider@gmail.com or call 916-382-0372 for details.
Thank You to All Our Generous Sponsors!
Platinum Catalyst Sponsor) – $3,000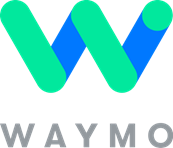 Moving lives in a new direction. We're designing the Waymo Driver, our autonomous technology, to give people a new kind of freedom – to go where they want, when they want, while making the frustrations and concerns with driving a thing of the past.
Gold Partner Sponsor – $1000

American Printing House for the Blind ConnectCenter
Come and learn about all of the APH ConnectCenter Programs that will help connect you to the information you need for yourself, your clients, your family/families, and your student(s). APH ConnectCenter is here to serve you! WELCOME EVERYONE
Silver Ally Sponsors – $600

HumanWare's products help people live independently and compete effectively in today's world.
Vanda Pharmaceuticals Inc.

To learn more about Non-24, please contact: Shauna Jatho, RN
Email: Shauna.Jatho@vandapharma.com
Cell: 202-538-039
Solutions for People with Visual Impairments
Sweetman Systems provides system integration, product installation, and customized configuration services for a wide range of adaptive hardware and software. We also provide training which is tailored to meet the needs of the user.
Thursday, October 21, 2021
5:00 p.m. – 8:00 p.m. Information Table & Hospitality Suite
Coordinator, Allison Depner
Our virtual information table volunteers will staff the table and can answer questions about the agenda and convention activities. Also, in this room you will find our board members and parent leaders in breakout rooms during limited hours. Individuals wishing to discuss matters with President Tim Elder, our board leaders, or to meet other groups can find connections and appointment availability through the Information Desk.
Have Questions? Call: 1-650-213-1339
Zoom Link: https://zoom.us/j/95603819710?pwd=TURETWJLNEVYVGNkZnd5V0F0Tm0xUT09
One Touch Mobile: 16699006833,,95603819710#,#
Meeting ID: 956 0381 9710
Dial In: +1 669 900 6833 US (San Jose)
7:00 p.m. – 8:00 p.m. Board of Directors Meeting
President, Tim Elder
Meetings of the Board of Directors are open to the public. Please join us as we adopt our virtual voting policy, and greet our scholarship finalists and our National Representative. All first timers should attend. We will orient rookies at the end of the board meeting.
Zoom Link: https://zoom.us/j/97406774833?pwd=QTBhQmFnWHk2bkp0MFFVcjFrSXhRZz09
One Touch Mobile: 16699006833,,97406774833#,#
Meeting ID: 974 0677 4833
Dial In: +1 669 900 6833 US (San Jose)
Caption Link: https://ennis.1capapp.com/event/board-of-directors
8:00 p.m. – 10:00 p.m. Winners' Circle Game Night
Liz Campos
Watch or compete in a fun game and get to know fellow Federation friends joining from around the state in a casual and fun activity.
Zoom Link: https://zoom.us/j/98443695492?pwd=VXlUUjdDU0FCN3dOdkM5WEo3dFp1dz09
One Touch Mobile: 16699006833,,98443695492#,#
Meeting ID: 984 4369 5492
Dial In: +1 669 900 6833 US (San Jose)
8:30 p.m. – 9:30 p.m. Nominating Committee, By Invitation Only
Chairperson, Ever Lee Hairston
This is a closed meeting for the members of the Nominating Committee, invited prospective candidates and the National Representative. The members of the Nominating Committee are Tim Elder, Jim Barbour, Christina Daniels, Shannon Dillon, Rachel Grider, Juanita Herrera, Alison Depner, Tiffany Manosh, Michael Richardson, Veronica Martinez, Robert Stigile and Cheryl Thurston. The committee will recommend candidates for the Board of Directors. The candidates will be introduced on Friday afternoon during General Session I. The convention will vote on the nominated candidates along with any other nominations from the floor during our Sunday morning session. Candidates wishing to be nominated are encouraged to speak with President Tim Elder and Chairperson Ever Hairston in advance of the meeting. We generally invite promising candidates to interview with the committee and let those potential nominees discover who else is interested in being nominated for positions.