NFB-NEWSLINE®
FREE SERVICE TO THOSE WHO ARE UNABLE TO READ NEWSPRINT!
Unable to read the newspaper? We have the answer! It's as easy as dialing a phone! And it's FREE!
NFB-NEWSLINE® is a free service offering access to newspapers available to anyone who is blind, visually impaired or print-disabled. It offers over 500 publications to choose from, including 12 national newspapers like the Wall Street Journal and USA Today, 20 breaking news sources such as CNN, BBC and ESPN Online, 17 international newspapers including Financial Times and Vancouver Sun, and countless state newspapers, as well as over 50 magazines like Family Circle, Time, Smithsonian and more.
NFB-NEWSLINE® also has TV Listings so you can keep track of your favorite shows.
Job listings with NFB-NEWSLINE® are another important resource for subscribers. Job listings for NFB-NEWSLINE® are provided by a leading national search engine with over 100,000 jobs listed.
Another feature of NFB-NEWSLINE® is the localized weather alerts. Have you heard the emergency alert tone on the television but are unable to read the message scrolling on the screen? Now you can simply sign into NFB-NEWSLINE® and the weather report will be read to you on the spot. Any available weather alerts will be provided as soon as you sign into NFB-NEWSLINE®.
NFB-NEWSLINE's wide array of publications and announcements can be accessed anytime you choose, on your schedule, 24 hours a day, 7 days a week. There are a variety of ways to access. You can use your touch-tone telephone; you can access the service via the website, On Demand emails, using portable players, or even via your iPhone, iPad or iPod! And it's always free.
The California State Library Braille & Talking Book Library (CSL BTBL) has sponsored and funded NFB-Newsline® in California. We thank the CSL BTBL for continuing to raise expectations to live the life we want!
Who Can Benefit?
Anyone who cannot read conventional newsprint can qualify for this free service. Blind individuals can now gain access to the information in newspapers and TV at the same time as their sighted friends and family. Raise your expectations. Blind professionals can now converse on relevant topics critical to their work. Removing obstacles to your goals. Many seniors find that reading the daily newspapers is no longer possible. Now they can once again participate actively in community affairs. Blindness is not what holds you back. Blind children are now able to research their own school assignments and do homework independently. Blindness is not what defines your future. Anyone with a physical disability who is unable to turn a page can qualify for NFB-NEWSLINE®. Live the life you want.
Please visit the following links for additional information:
Methods to View Publications
NFB-NEWSLINE® over the Phone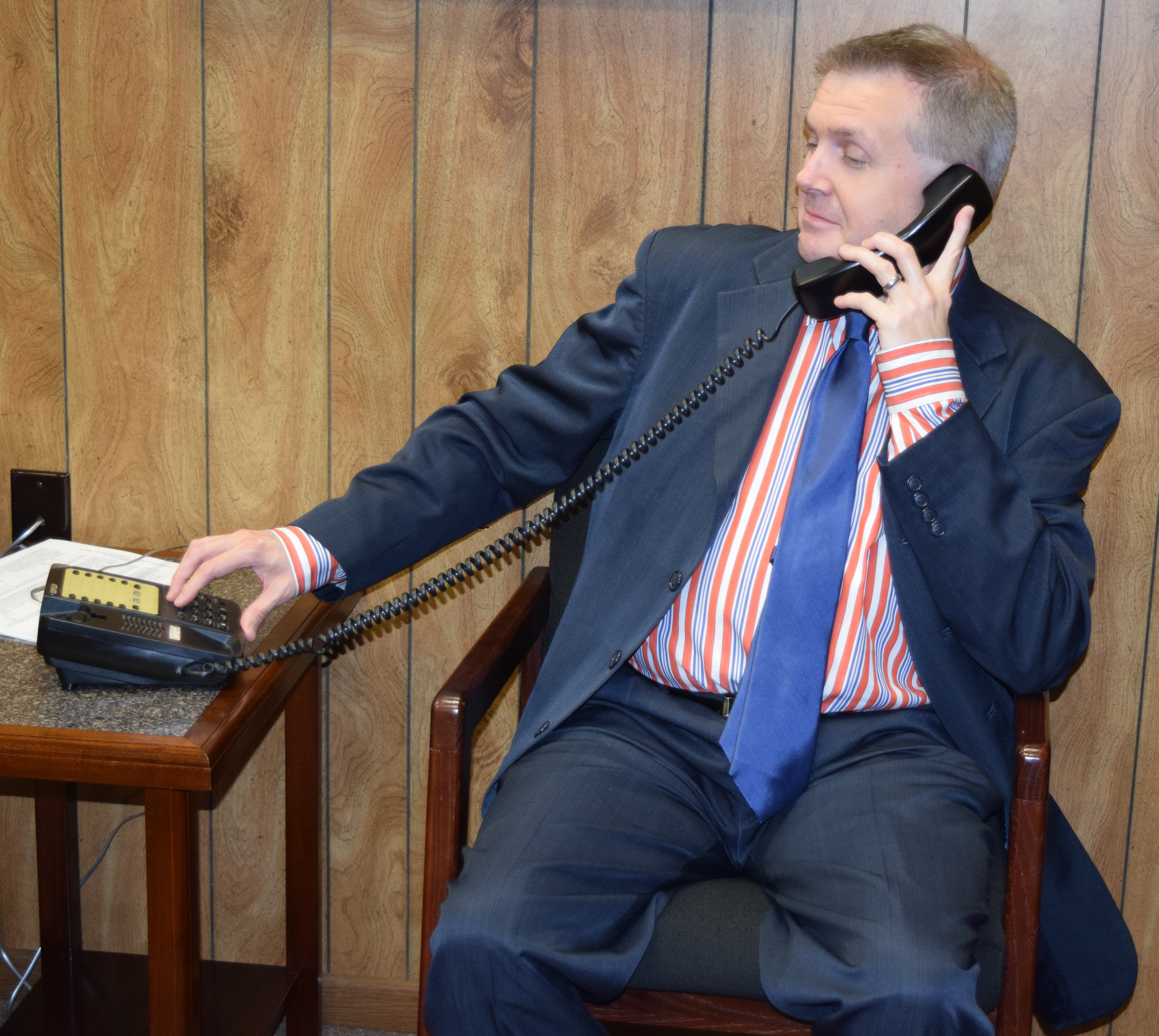 If you can dial the phone, you can use NFB-NEWSLINE®
Easily find the information you need at the touch of a few buttons
Unparalleled access: create your own Favorites list, skip articles or sections, repeat items you wish to re-read. Continuous reading mode that allows you to start, stop and skip articles: read the newspaper all the way through or just the items you choose.
Alter the reading voice: change the volume, speed or pitch
iOS Mobile App for iPhone, iPad, and iPod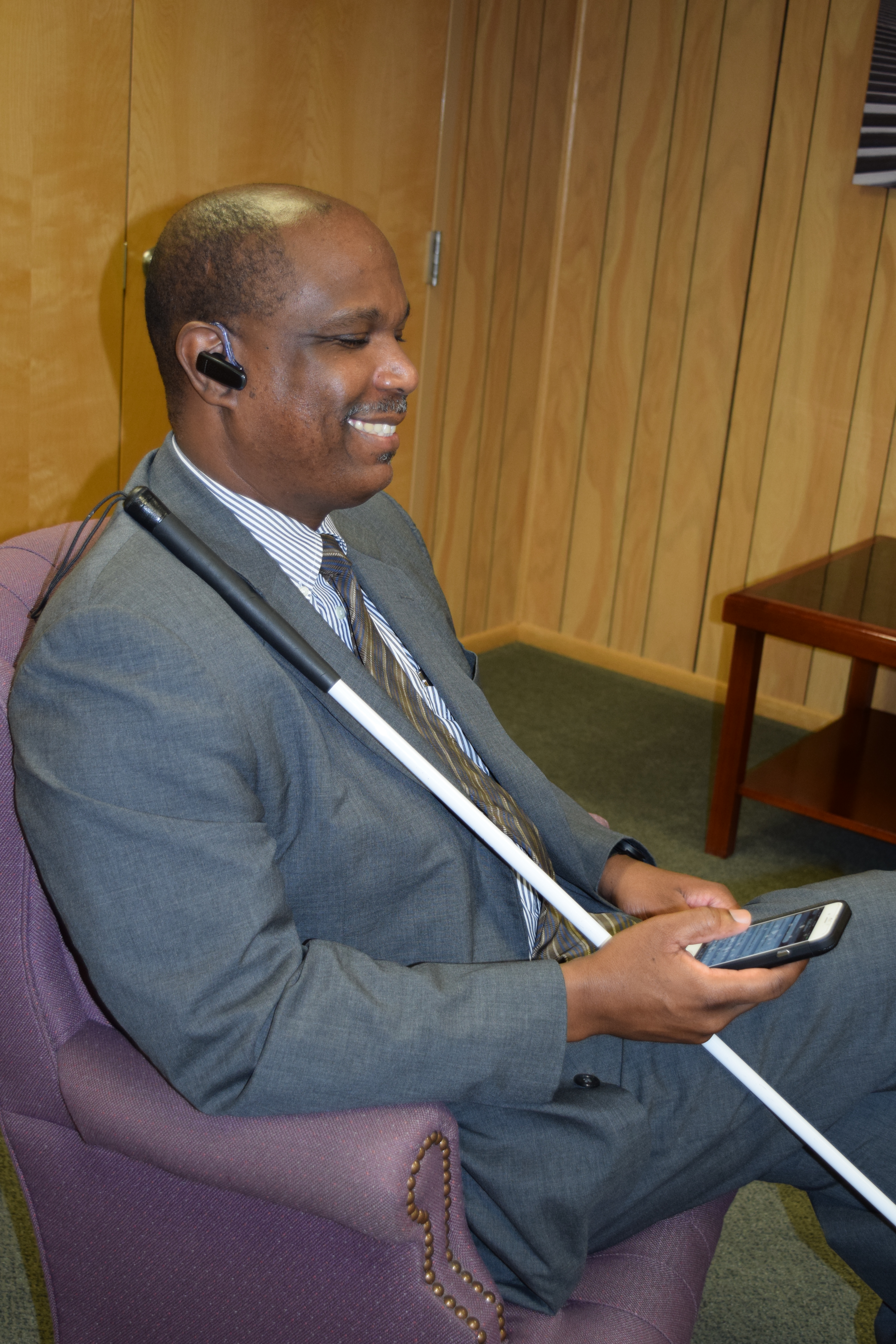 Download the free NFB-NEWSLINE Mobile App, log in and read all the news and information right on your iPhone, iPod or iPad
Easy navigation, even for those new to technology
Emergency Weather Alerts linked to your GPS – stay safe and informed wherever you are
Global Search function allows you to find articles on specific topics
Unrivaled and immediate access to a breaking news stories
Visit your App Store to download the free iOS Mobile App today!
Web News on Demand
A secure, text-only website that is screen-reader friendly
The ability to search every available publication
Easy navigation, even for those with limited knowledge of accessible technology software
Email a full publication, a section, or single article to your inbox
Unrivaled and immediate access to a breaking news stories
NFB-NEWSLINE® onDemand Email
NFB-NEWSLINE offers your news and information emailed to your inbox.
Provide us with an email address and choose your favorites
Sset your emails to come once daily, or with regular updates throughout the day
NFB-NEWSLINE® for Portable Players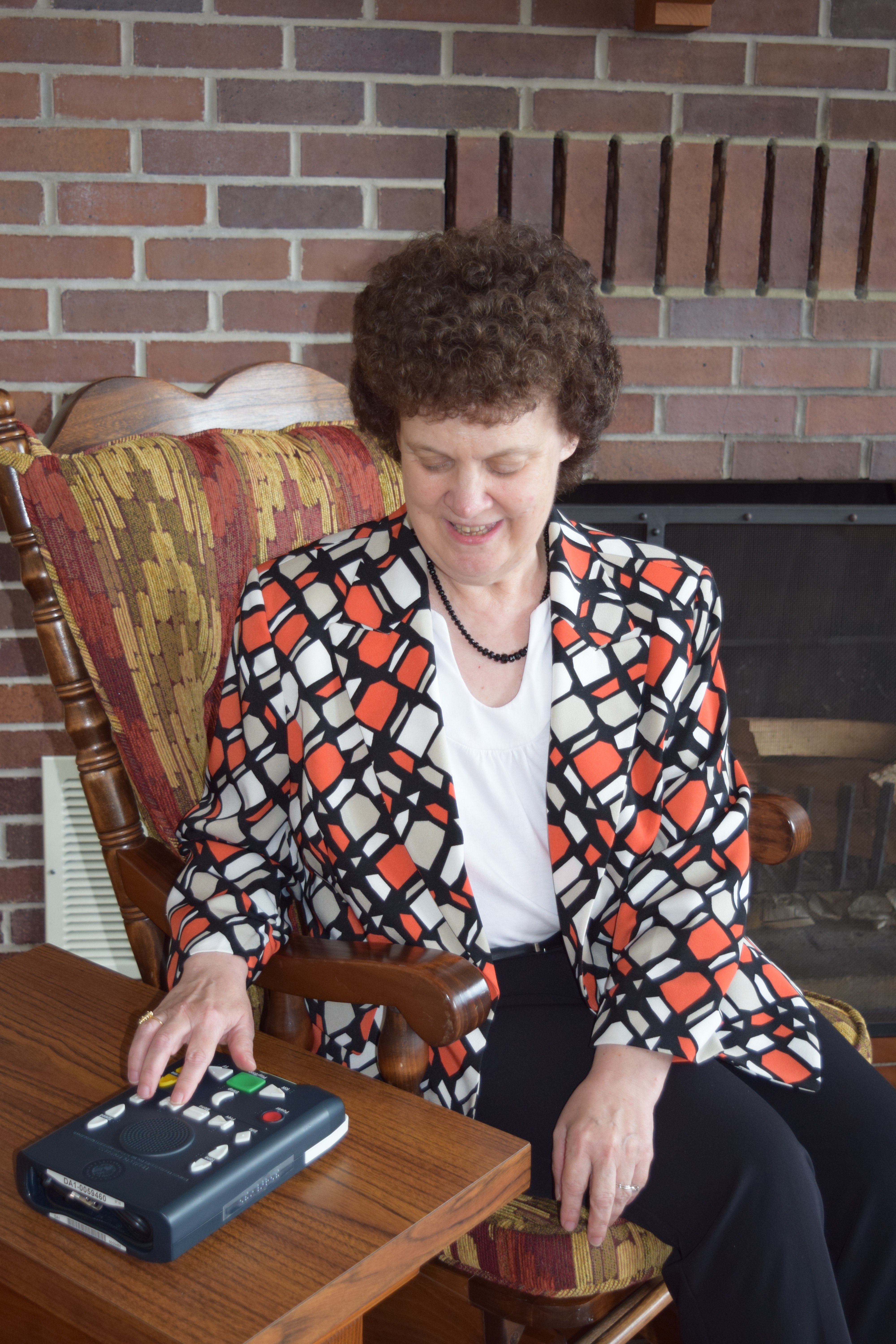 Uses dynamic software to download desired publications directly to digital talking-book players
Works with many popular devices
Portable, plug and play, wireless download for Victor Reader Stream 2nd Generation and National Library Service Talking Book Library Players
Is easy to use, even for those who are new to technology
Allows for easy navigation of sections and articles with the use of DAISY-standard formatting
EMERGENCY WEATHER ALERTS and SEVEN-DAY FORECASTS
NFB-NEWSLINE offers both seven-day weather forecasts as well as emergency weather alerts. These weather alerts are localized to your zip code, or using your GPS for the NFB-NEWSLINE iOS Mobile App. Now if you hear the emergency tones on your television and are unable to read the message scrolling on the screen, you can log into NFB-NEWSLINE and the weather emergency will be provided to you immediately. You can then obtain further details if necessary, or proceed to your news and information.
JOB LISTINGS
NFB-NEWSLINE provides job listings from two national job sources each offering over 100,000 listings. Job listings are customizable and can be shared with your rehabilitation professional or other party at your request by providing a second email address. Customize your listing(s) by:
Zip code
Distance from your home
Category (such as "marketing", "healthcare," or "information technology")
Education level
Full time, part time or contract
Minimum salary
Maximum salary
Search phrase (such as "entry-level" or "experienced")
You can even save more than one job profile
TV LISTINGS
NFB-NEWSLINE offers TV listings customized to your home zip code and your television provider using the telephone access method. Hear only television listings for your provider. When available, the listings include which shows provide audio description.
RETAIL Ads
NFB-NEWSLINE provides retail ads for national retailers. These ads, when possible, are customized to your zip code so you read only local ads.
NFB-NEWSLINE NFB National Channel
Our National Channel provides information specific to your interests.
On this channel (Option 1 on the Telephone Access Method) you will find:
The ebook, Building the Lives We Want: The Seventy-Fifth Anniversary History of the National Federation of the Blind
The Braille Monitor
Future Reflections
NFB Presidential Releases: a monthly report on current NFB activities, delivered personally by the President of the NFB
National Federation of the Blind Kernel Books
Participating NJ Publications
Access News
Associated Press California
Audio Described Performances in Sacramento area
Bakersfield Californian
Braille and talking book library, sacramento
Braille Institute Telephone Reader program
Business Enterprises Program
Cal Able Program
California Council of the Blind
CALIFORNIA STANDARD ADMISSION AGREEMENT FOR NURSING FACILITIES
Chico Enterprise Record
Contra Costa Times
Department of Rehabilitation
Eureka Times-Standard
Fort Bragg Advocate-News
Fremont Argus
Fresno Bee
Hatlen Center for the Blind, formerly Living Skills Center
Help Newsline by calling local phone numbers
Junior Blind of America
La Opinion
La Prensa
Lake County Record-Bee
Los Angeles Daily News
Los Angeles Magazine
Los Angeles Times
Mendocino Beacon
Monterey County Herald
NFB of California
Oakland Tribune
Orange Coast
Orange County Register
Oroville Mercury-Register
Palm Springs Desert Sun
Paradise Post
Red Bluff Daily News
Redding Record Searchlight
Redwood Times
Riverside Press Enterprise
Sacramento Bee Online
Sacramento Society for the Blind
San Diego Union Tribune
San Francisco Chronicle
San Francisco Lighthouse
San Francisco Public Library
San Francisco, restaurant menus and grocery shopping
San Jose Mercury News
San Luis Obispo Tribune
San Mateo County Times
Tahoe Ski For Light 2016
Tri-Valley Herald
Ukiah Daily Journal
Vacaville Reporter
Willits News
Additional Information
To learn more about NFB-NEWSLINE®, please visit www.nfb.org/nfbnewsline. If you have any questions, please contact Robert Stigile, California Coordinator for NFB-NEWSLINE® at 818-381-9568 or rstigile@gmail.com. You can also call NFB-NEWSLINE® at 1-866-504-7300 (toll free).